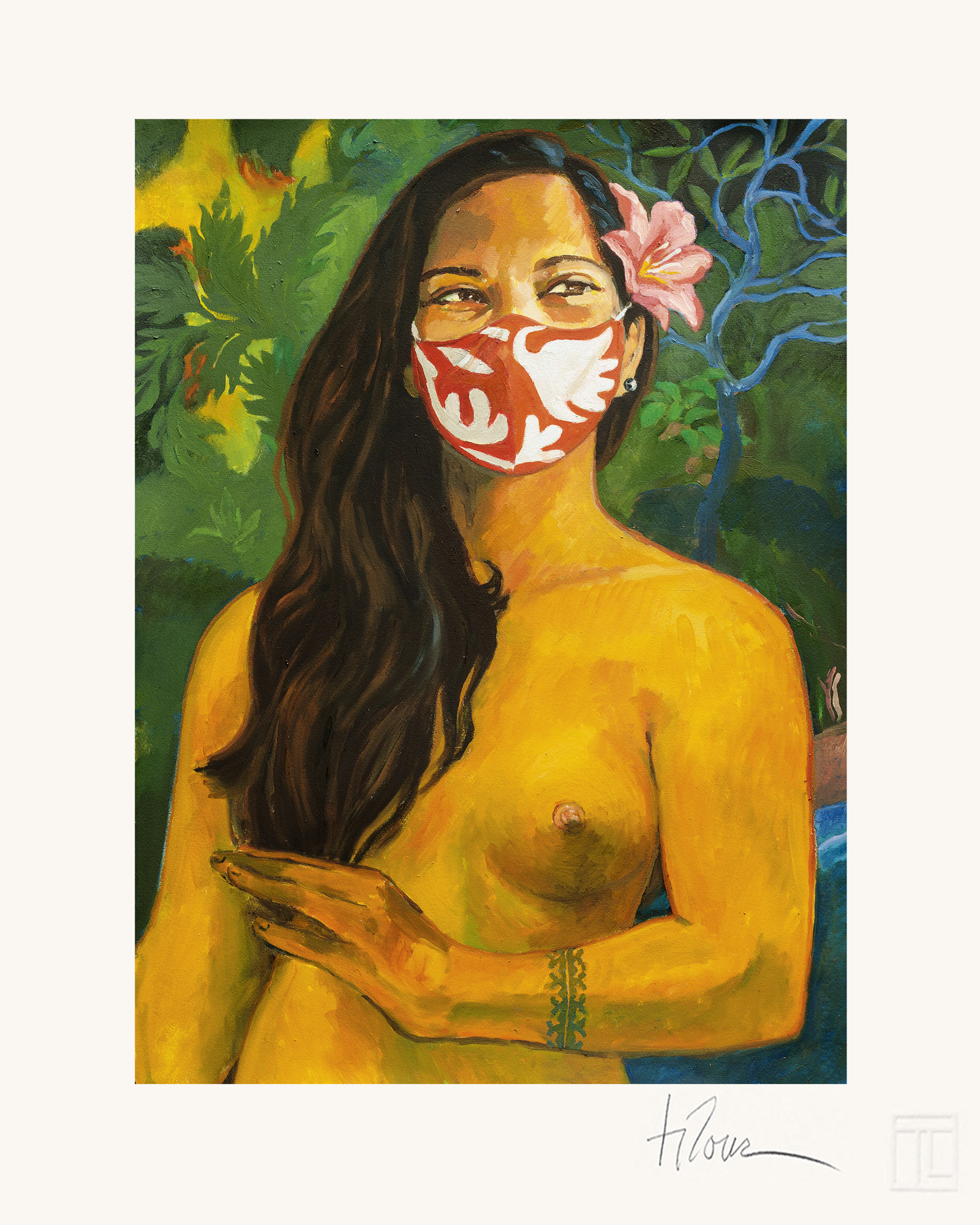 Titouan had fun hijacking the portrait of a friend he met in Polynesia where he has been living for several months in order to prepare his new exhibition. This work is inspired by Gauguin's painting: "Te Nave Nave Fenua (Delightful Land), 1892″.
Of course, Polynesian women don't go topless anymore. But my charming model, whom I masked in these circumstances, looked so much like a "gauguinesque" representation that I forced the line completing this portrait by borrowing her bust from a work of the master. "
Titouan
The masked vahine is available in 2 formats and is available in the catalogue of editions.