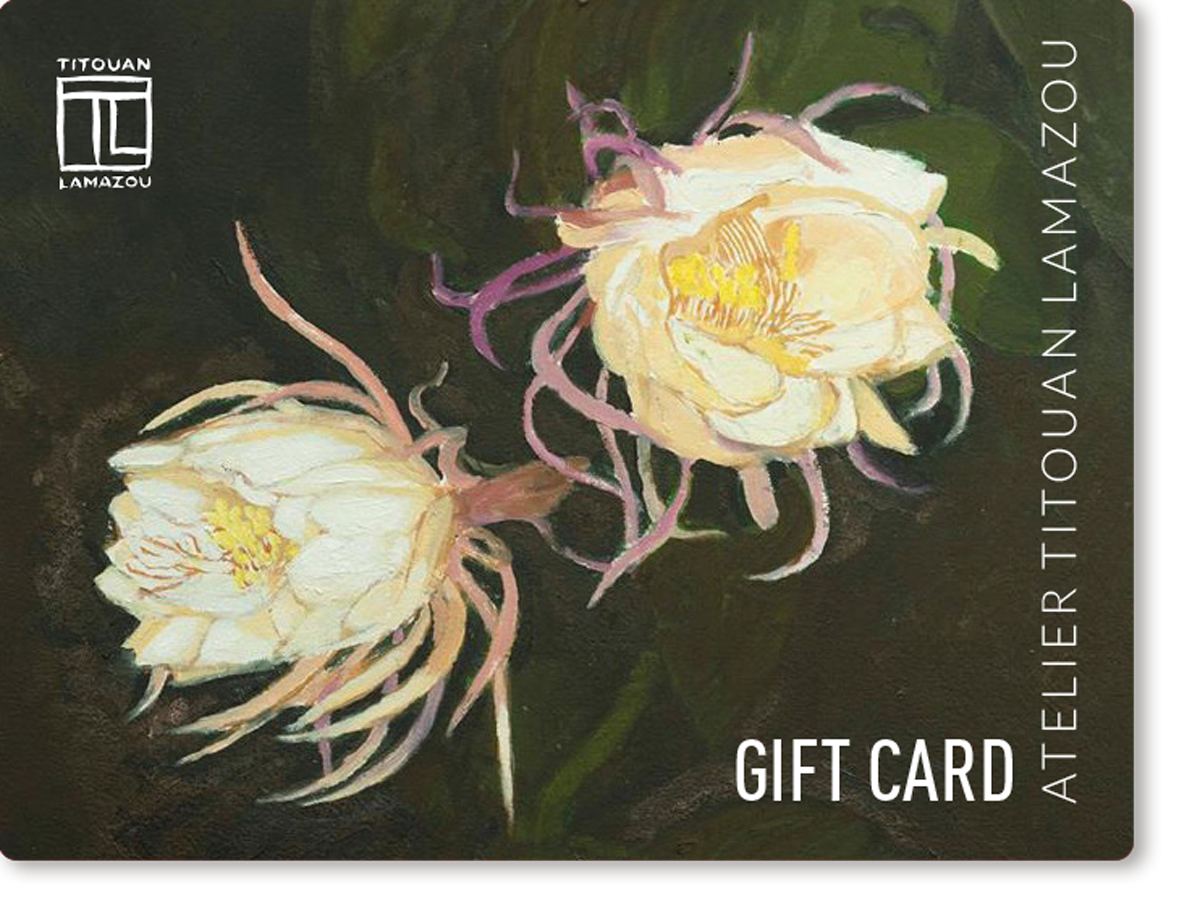 A work of art is a unique and original gift for a great event: Christmas, a birthday, a house-warming party, a wedding… Only you hesitate. Will your choice please you?
The e-gift cards of the Atelier Titouan Lamazou will ensure the success of your present: they allow you to acquire any work of art available on titouanlamazou.com/boutique/en. Your loved ones will choose the one they prefer themselves!
This e-gift card is valid for one year.
You can redeem this card at our website for one purchase.
You can send this e-gift card to the recipicient by email. Add several e-cards to your cart to compose the desired amount or to give more cards as a present.